Vision Zero. Originally developed in Sweden, it is now the talk of the world – even the EU wants to reduce the number of traffic fatalities to zero by 2050. The basic maxim is: life is not negotiable. But how do you get to that goal, given that there will be more than 20,000 road deaths across the EU in 2022?
How can the number of people injured and killed on the roads be reduced?
The answer is clear: the "human factor" must be excluded as far as possible. Emergency braking assistance systems, emergency lane-keeping assistants, warning systems for drowsiness, and so on, are designed to intervene wherever humans fail.
This is exactly what the ADAS Experience 2023 at the DEKRA Lausitzring was all about. The series of presentations placed a clear focus on the legal requirements and their implementation in practice – from the development of assistance systems to the design of an effective release process. To illustrate the theory, I also had the opportunity to participate in test drives.
A complete success!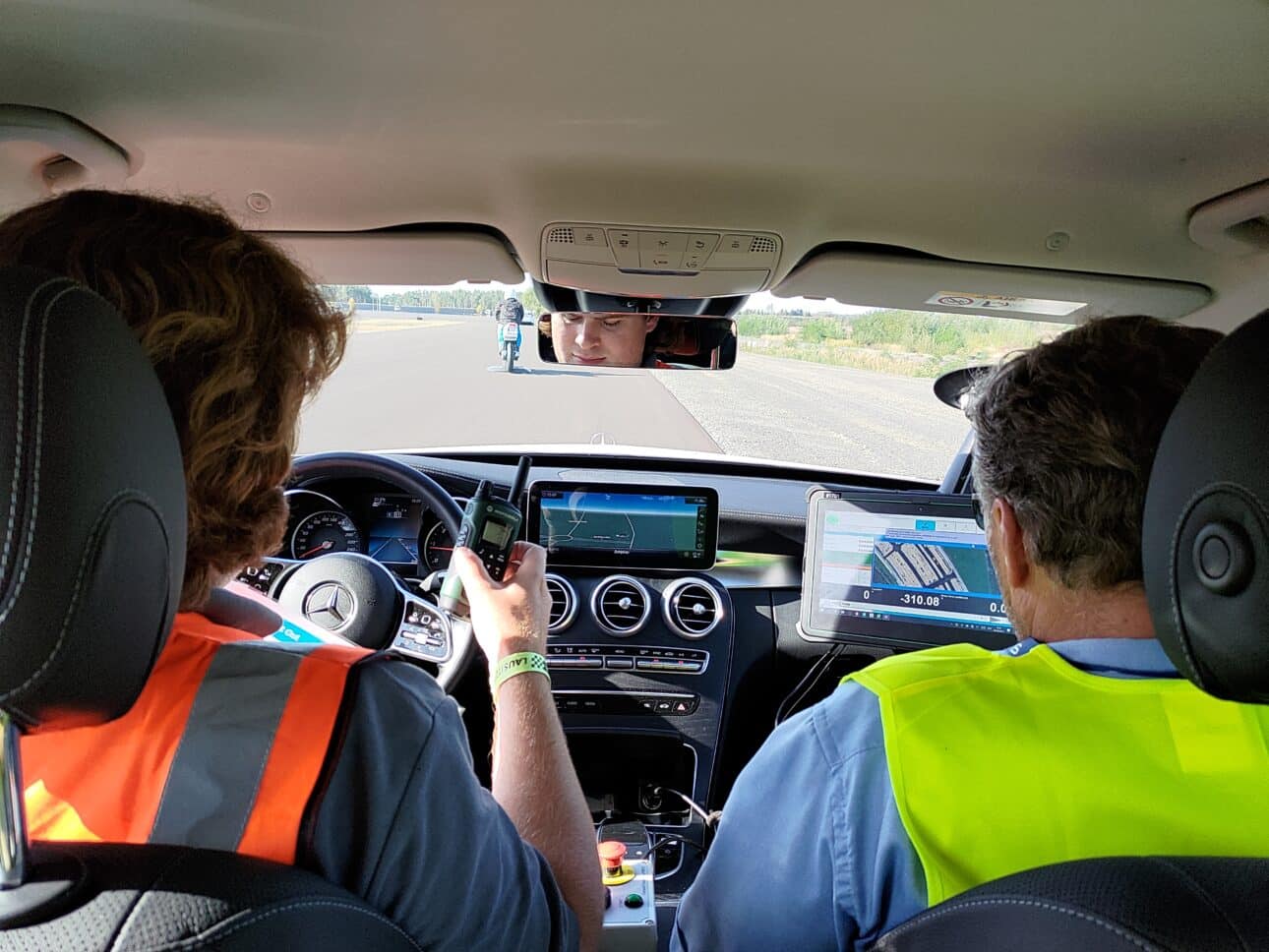 Simmulation of a collision with a motorcycle. How well does the following vehicle detect other road users with narrow silhouette
How are the goals to be achieved?

The practical relevance of the topics covered at this event should not be underestimated, as European legislators are taking up assistance systems decidedly in General Safety Regulation 2 (EU Regulation 2019/2144, "GSR 2"):
In order to obtain EU type approval for models after a certain deadline, the innovations must be implemented in your vehicles – depending on the assistance system and vehicle class, this deadline may already have occurred.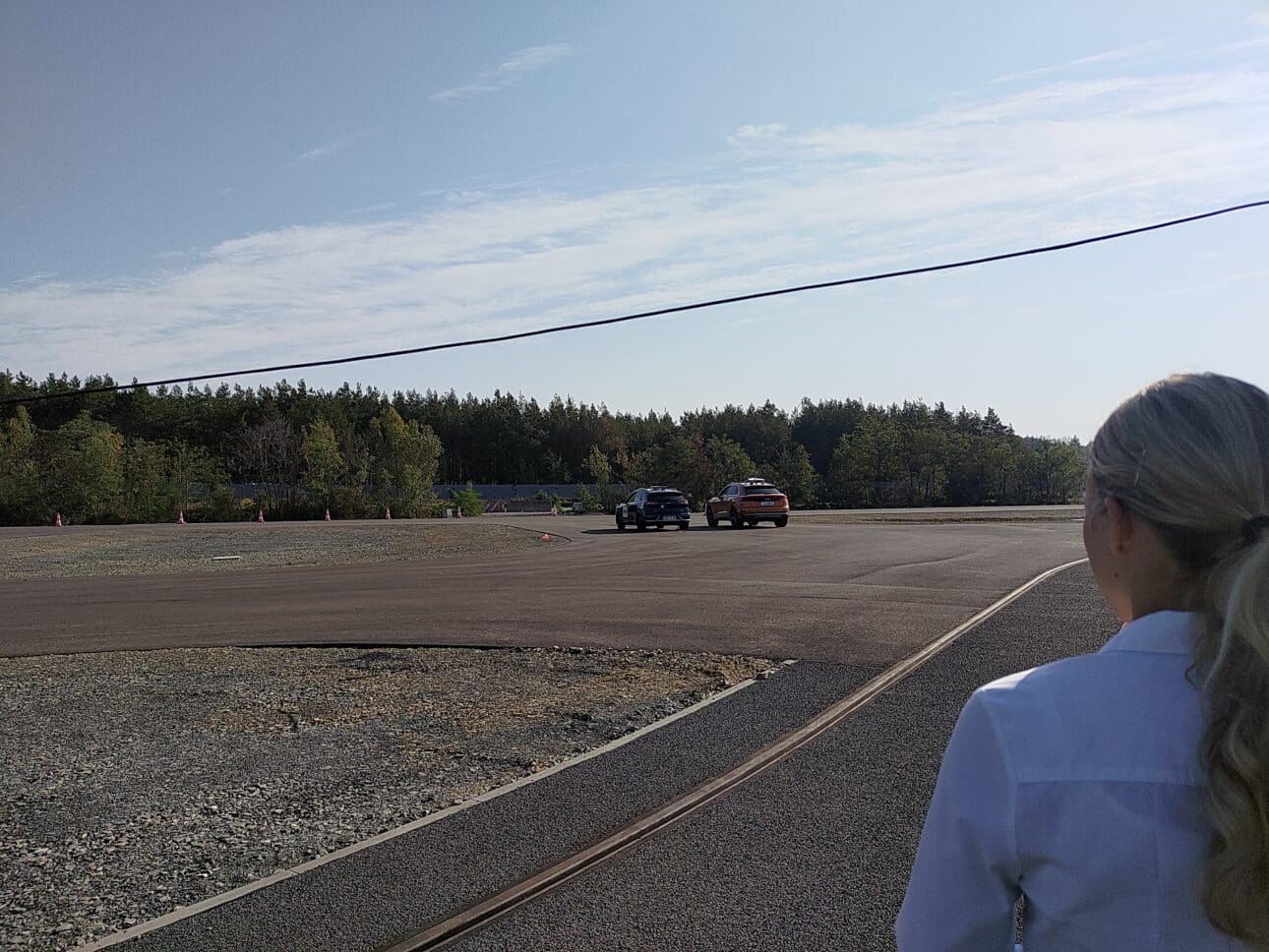 How do we help you achieve your goals?
If you would like to familiarize yourself with the already applicable and upcoming requirements of GSR 2, we have just the right thing for you: our "Approval Procedure Level 2 – GSR 2" training.
In it, we show how you, as an automotive manufacturer, can effectively incorporate the multi-layered regulations of GSR 2 into your approval process to convincingly demonstrate the safety and compliance of your products to the type approval authority.
If you have specific questions, we are also available to assist you within the framework of a consulting project.
Do not hesitate to contact us! info@markhaacke.de or +49 69 153 22 51 10